Alrighty, that sounds to me like a DLL issue of some sort.
I recommend installing
this file
.
At the bottom, you should see this: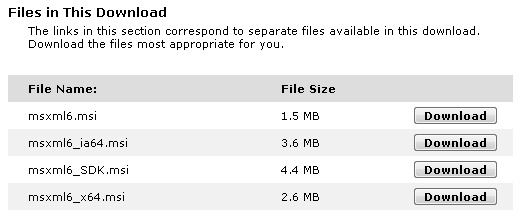 Download the top one "msxml6.msi" and install it.
This may fix the problem, but then again, it may not, I'm just guessing here, as I've not seen this error before.