Hey Chops,
Something I am not understanding on my site. In the banner I get this link [Forum RSS] What is this suppose to do?
Image: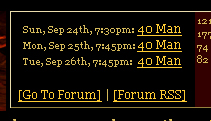 But when I click on it this is what comes up...

the above img is a cropped version of the full page that displays.
Any idea's???
Thanks