System

Moderator
Poster's IP: Logged
Posts: 1006
Threads: 1358
Private Posts: 352


I can't seem to reproduce this. Is anyone else experiencing this?

Still working on it...



--
It's all in the reflexes.
Arymere

Guild Operator
Poster's IP: Logged
Posts: 35
Threads: 6
Private Posts: 1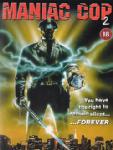 Actually it just came to my attention that we are having this problem also. As Guild Leader I can put myself absent with other people but no one else can. Whenever someone marks them self as a confirmed absentee it overrides the current absentee so there is always only 1 person.

I have noticed it for raids on June 3rd, 11th, 12th and 13th for sure.
Thanks. Any information about the conditions leading up to this is helpful. At current, I've still not determined what's causing it. Still looking...



--
It's all in the reflexes.
After a lot of playing with things, I've found the problem and fixed the bug. Future "absentee" signups would have no problems.



--
It's all in the reflexes.