Hugahay

General Public
Poster's IP: Logged
Posts: 10
Threads: 5
Private Posts: 0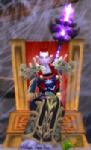 This is a total noob question, but how do I make my file a html file?

I built the splash page using notepad, and it is a text file. I tried simply renaming it, but it came out blah.html.txt

How do I make it so I can upload it correctly?



--



I won't bite you where it shows..


Shams

Guild Operator
Poster's IP: Logged
Posts: 276
Threads: 110
Private Posts: 17


it seems as though all you did was rename the file, go to your folder options then select show file extensions, then go and change txt to html.

That will change the extension, i am not sure if it will operate correctly as an html if you do that, but it will change it



--

In order to rename the file to a .html extension you need to enabled file extensions in windows. This is done in folder options, there's a checkbox for "Hide file extensions for known file types". Uncheck that box and then you can change the extension.

But don't sweat it, you can upload the txt file to the splash page and it'll render it properly, without requiring you to rename it to .html.



--
It's all in the reflexes.
Hugahay

General Public
Poster's IP: Logged
Posts: 10
Threads: 5
Private Posts: 0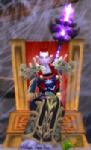 Thank you so much



--



I won't bite you where it shows..