Saudorun

V.I.P.
Poster's IP: Logged
Posts: 1252
Threads: 172
Private Posts: 55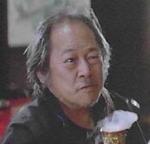 Site(s):
Mandalorian Ghosts
For all those having DNS issues post maintenance. Provided you have already successfully updated your A Record but are still having issues browsing to your page.

Windows:
Clear all browser cache and history (I am assuming most people know how to do this and that each browser is a little different)
Flush your systems DNS by doing the following:
Click on Start
Click on Run
In the Openline type in "cmd" without the quotes and click ok
This should have opened a window titled something like C:\Windows\System32\cmd.exe
at the C prompt (C:\) type the following:
ipconfig /flushdns

All IP services are typically considered dynamic but they all also have TTL's (time to live) associated with them. They range form 1 hour to 48 hours typically. For your DNS this will vary depending on a few things. When you updated the A Record. When your provider pushed the new A Record.

Hopefully this might help some people by clearing out local caches on their machines that are affecting the ability hit their sites.



--
Six Demon Bag


Jack Burton: Hey, what more can a guy ask for?
Egg Shen: Oh, a six-demon bag!
Jack Burton: Terrific, a six-demon bag. Sensational. What's in it, Egg?
Egg Shen: Wind, fire, all that kind of thing!
Stickied until all the DNS stuff is resolved.



--
It's all in the reflexes.