Saudorun

V.I.P.
Poster's IP: Logged
Posts: 1252
Threads: 172
Private Posts: 55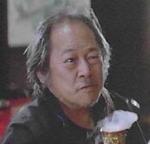 Site(s):
Mandalorian Ghosts
I thought there used to be a way to set a thread tag for Public to be able to post in it. The need arose today when we had a random player accusing a guild member of ninjaing an epic in a pug. They said they had a screen shot to prove it but we couldn't have them post it because you have to be a member of the site to post.



--
Six Demon Bag


Jack Burton: Hey, what more can a guy ask for?
Egg Shen: Oh, a six-demon bag!
Jack Burton: Terrific, a six-demon bag. Sensational. What's in it, Egg?
Egg Shen: Wind, fire, all that kind of thing!
There is no way for anonomously post, if that's what you mean. In order to post, the account needs to be created first.



--
It's all in the reflexes.