System

Moderator
Poster's IP: Logged
Posts: 1006
Threads: 1358
Private Posts: 352


Saudorun

V.I.P.
Poster's IP: Logged
Posts: 1252
Threads: 172
Private Posts: 55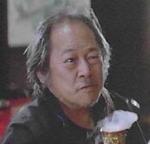 Site(s):
Mandalorian Ghosts
I have had this happen a couple of times also.



--
Six Demon Bag


Jack Burton: Hey, what more can a guy ask for?
Egg Shen: Oh, a six-demon bag!
Jack Burton: Terrific, a six-demon bag. Sensational. What's in it, Egg?
Egg Shen: Wind, fire, all that kind of thing!
Nitesbane

Contributor
Poster's IP: Logged
Posts: 333
Threads: 55
Private Posts: 31


Is there anything that I can do about it? Any ancient secrets of the orient you wish to share?



--
Ieyasu - Organizer, Ex Cineribus
I'm looking into it. I don't have a cause nailed down yet, and haven't been able to reproduce it myself.



--
It's all in the reflexes.