System

Moderator
Poster's IP: Logged
Posts: 1006
Threads: 1358
Private Posts: 352


Indeed! This is a fo'sho'



--
It's all in the reflexes.
Saudorun

V.I.P.
Poster's IP: Logged
Posts: 1252
Threads: 172
Private Posts: 55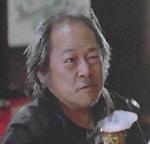 Site(s):
Mandalorian Ghosts
Shameless bump.
Any updates on some of the new feature or changes.
Your blog hasn't be updated since October



--
Six Demon Bag


Jack Burton: Hey, what more can a guy ask for?
Egg Shen: Oh, a six-demon bag!
Jack Burton: Terrific, a six-demon bag. Sensational. What's in it, Egg?
Egg Shen: Wind, fire, all that kind of thing!