System

Moderator
Poster's IP: Logged
Posts: 1006
Threads: 1358
Private Posts: 352


Arymere

Guild Operator
Poster's IP: Logged
Posts: 35
Threads: 6
Private Posts: 1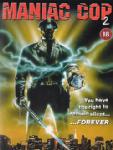 You may want to double check that he is not marked as retired/quit in his character profile. That will now remove people from the DKP list. Also if you have your DKP set to a specific roster make sure that the person is a part of that roster.

We had a similar issue and the first suggestion fixed it for us.
no he is active (not retired/quit in his profile) and he is a member of the roster. still he is not in dkp standings
This situation should be fixed.



--
It's all in the reflexes.
yes its fixed. it needed to press recalculate after the changes u made