Saudorun

V.I.P.
Poster's IP: Logged
Posts: 1252
Threads: 172
Private Posts: 55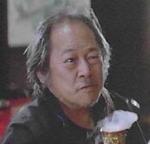 Site(s):
Mandalorian Ghosts
My sites forums appear to be down at this point.

----
Warlock - Lord Templar



--
Six Demon Bag


Jack Burton: Hey, what more can a guy ask for?
Egg Shen: Oh, a six-demon bag!
Jack Burton: Terrific, a six-demon bag. Sensational. What's in it, Egg?
Egg Shen: Wind, fire, all that kind of thing!
Really?! Seem to be working for me. Maybe it was just a hiccup.

----
The day Microsoft makes a product that doesn't suck is the day they make a vacuum cleaner.



--
It's all in the reflexes.