System

Moderator
Poster's IP: Logged
Posts: 1006
Threads: 1358
Private Posts: 352


Ahh yes. I do remember that. There was a lot of discussion about it before, for which a whole host of ideas spawned. I'm glad you poasted it here, because it's really hard to read through those old posts, as there are so many good ideas.

I'll have to ponder this one a bit, but I do like the premise: a page that members must read and that the administrators can see who has and hasn't.



--
It's all in the reflexes.
Saudorun

V.I.P.
Poster's IP: Logged
Posts: 1252
Threads: 172
Private Posts: 55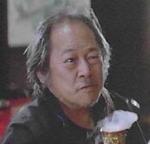 Site(s):
Mandalorian Ghosts
Yes this goes back to the entire Required Reading functions that a lot of GMs were asking for.



--
Six Demon Bag


Jack Burton: Hey, what more can a guy ask for?
Egg Shen: Oh, a six-demon bag!
Jack Burton: Terrific, a six-demon bag. Sensational. What's in it, Egg?
Egg Shen: Wind, fire, all that kind of thing!
Misen

Guild Operator
Poster's IP: Logged
Posts: 261
Threads: 55
Private Posts: 13


Hi Chops,
this have been listed as development for some time now, any progress on it ?