Blixy

Guild Operator
Poster's IP: Logged
Posts: 30
Threads: 10
Private Posts: 0


Hello everyone,

I have been using DKPsystems for about a month now. Not much has changed since I have first set up the site. The guild has finally started raiding and new changes will need to be made soon to support DKP, and even just to spice up the site a bit. I think the site is OK for now. I'm just feeling a bit intimidated by the features DKPsystems provides. (I'm worried I'm gonna screw something up!)

Anyway here is a link to the site

Organized Confusion

. Any Constructive Criticism and or tips would be more then welcomed.



--

Saudorun

V.I.P.
Poster's IP: Logged
Posts: 1252
Threads: 172
Private Posts: 55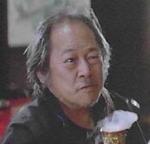 Site(s):
Mandalorian Ghosts
Hello everyone,

I have been using DKPsystems for about a month now. Not much has changed since I have first set up the site. The guild has finally started raiding and new changes will need to be made soon to support DKP, and even just to spice up the site a bit. I think the site is OK for now. I'm just feeling a bit intimidated by the features DKPsystems provides. (I'm worried I'm gonna screw something up!)

Anyway here is a link to the site

Organized Confusion

. Any Constructive Criticism and or tips would be more then welcomed.

There is no reason to feel intimidated by anything you see available to you. There is a lot that you can do as far as setting a layout you like without ever having to go into the Advanced Layout options. The nice things about these layout features that Chops built into the system is that they are simple mouse clicks and check boxes. Nothing fancy so not much you can really mess up.



--
Six Demon Bag


Jack Burton: Hey, what more can a guy ask for?
Egg Shen: Oh, a six-demon bag!
Jack Burton: Terrific, a six-demon bag. Sensational. What's in it, Egg?
Egg Shen: Wind, fire, all that kind of thing!
As a bit of constructive criticism, as you asked, here are a few of my opinions. These are not specific to your site, as your aesthetic taste is your own, but as merely a few pointers:

1) Get a logo. The CoolText generated Logos are nice and sufficient to start, but it's so impersonal. Ask those in your guild if they have any ideas for a logo, or, even better, if any of them are graphic designers. If not, don't sweat it, get yourself a copy of "The GIMP", or a trial version of Paint Shop Pro, take a few screenshots of you and your guild, play with them a bit, and throw some stylized text of your guild's name and Blamo, you have a logo.

2) Tweak your colors. While the pre-made color schemes can be nice (and in fact, the one you've chosen is my personal favorite of the pre-mades), it's always nice to work on the individualized colors. Try to think of a particular color scheme that is appealing to you, and just start tinkering. This can be done from Admin > Color Configuration.

Seriously, with just those two tweaks, you can make your site shine without ever having to touch HTML or the Advanced Layout Options.



--
It's all in the reflexes.